Chief Justice Mark Gibbons has announced the Nevada Commission on Judicial Selection submitted to Governor Steve Sisolak the names of three individuals for his consideration to fill the judicial seat in Dept. 12 of the Family Division in Reno's District Court.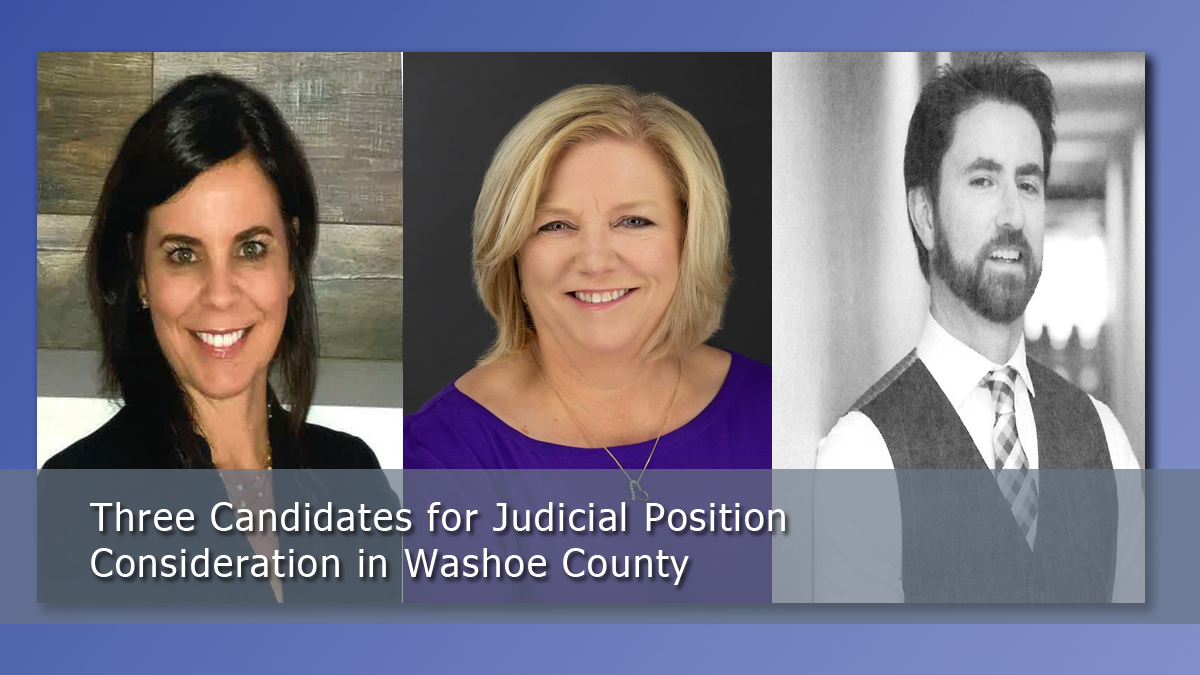 Aimee Elizabeth Banales, Sandra A. Unsworth, and Lance White
The position became available after the retirement of the Honorable Judge Frances M. Doherty. The nominees, in alphabetical order:
Aimee Elizabeth Banales, 49, Master, Second Judicial District Court, Family Division, Reno
Sandra A. Unsworth, 59, Attorney, Law Office of Sandra A. Unsworth, Verdi
Lance White, 48, Attorney, Widdis & White, PLLC, Reno
Nevada attorneys with 10 years of legal experience and two years of Nevada residency were eligible to apply for the position.
The Governor's appointee must run in the 2020 General Election and win to retain the seat.
The Commission is composed of seven permanent members – the Supreme Court Chief Justice, three non-attorneys appointed by the Governor, and three attorneys appointed by the State Bar of Nevada. Neither the Governor nor the State Bar may appoint more than two permanent members from the same political party, and cannot appoint two members from the same county.
For District Court vacancies, two temporary members are appointed from the judicial district where the vacancy occurs – a non-attorney by the Governor and an attorney by the State Bar – bringing the Commission membership to nine.