Justice Kristina Pickering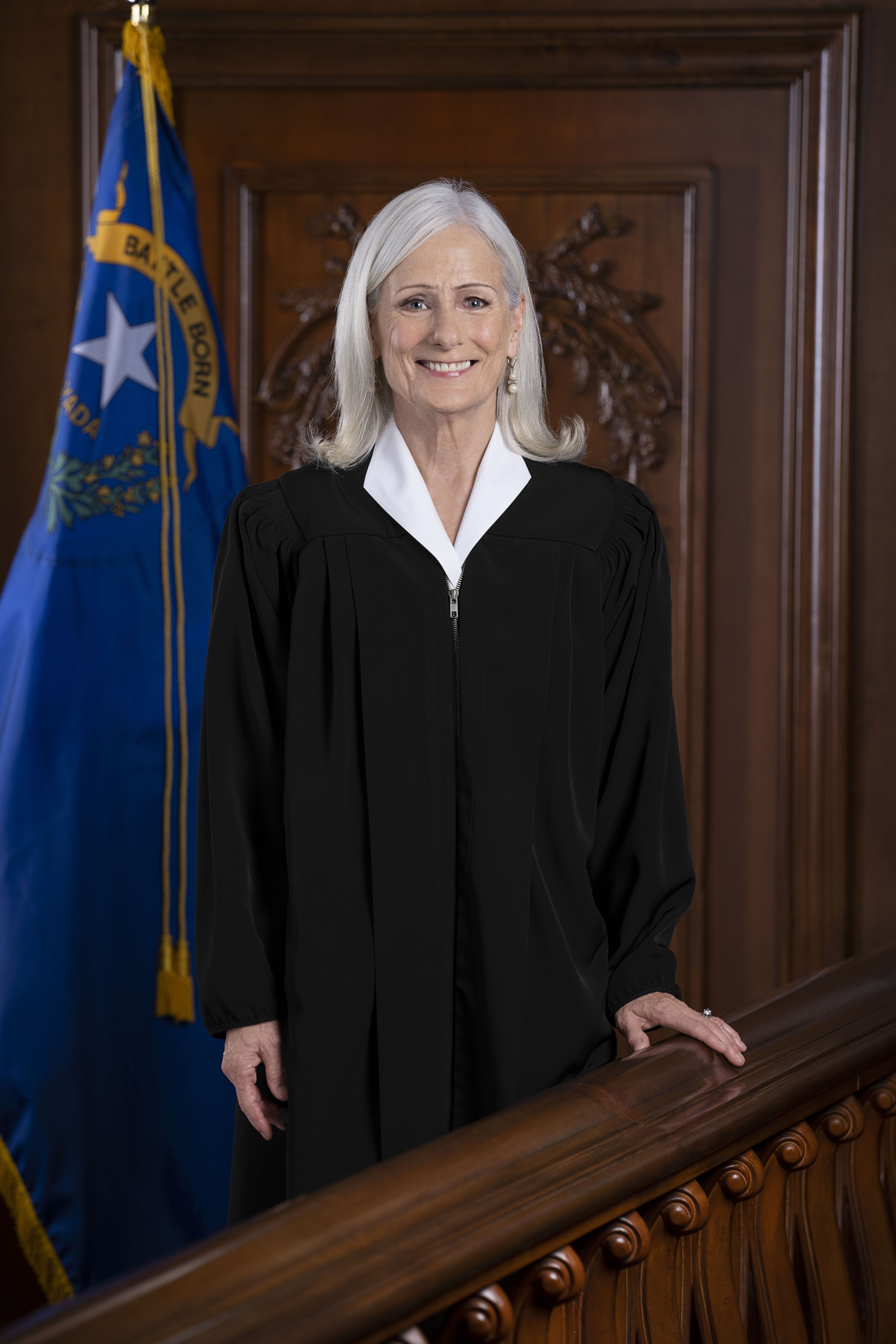 Justice Kristina Pickering grew up in northern Nevada. She graduated from Reno High School, was named National Merit Scholar and Presidential Scholar from Nevada, and went on to Yale University, from which she graduated with honors. She earned her law degree from the University of California, Davis, where she served on the law review and was elected to the legal honor society, Order of the Coif.
Justice Pickering began her career as law clerk for United States District Judge Bruce R. Thompson in Reno. She then entered private practice and handled complex civil litigation at both the trial and appellate level before her election to the Nevada Supreme Court in 2008.
Justice Pickering is a life member of the American Law Institute. She served as an advisor on the ALI's Federal Judicial Code Revision Project and as a consultative group member on the Restatement of the Law Governing Lawyers.
Over the course of her legal career, Justice Pickering has worked to improve the legal profession and court system in Nevada. Justice Pickering is the co-chair of the Nevada Access to Justice Commission and in 2014, Justice Pickering received the Legal Aid Center of Southern Nevada Pro Bono Project Award of Judicial Excellence. She chairs the committee to update the NRAP and co-chaired the committee whose work led to the amendment of the NRCP effective March 1, 2019. From 1992 to 2007, Justice Pickering was a member of the Nevada Board of Bar Examiners. She was an adjunct faculty member at the William S. Boyd School of Law at the University of Nevada, Las Vegas in 2000 and 2002 and frequently appears as a guest lecturer and judge for moot court competitions.
Justice Pickering and her husband, Steve Morris, own a small ranch in central Nevada, near Belmont. Justice Pickering helped found the Friends of the Belmont Courthouse, a non-profit group dedicated to the preservation of the 19th Century courthouse in Belmont. In her spare time, she enjoys spending time jogging with her border collies and competing with them in agility.
Contributions, Expenses and Financial Disclosure Reports: